Baked Salmon with Avocado Salsa
Foggy brain is common and poor food choices over a long period of time can contribute so here's a recipe to help combat it.
Baked Salmon with Avocado Salsa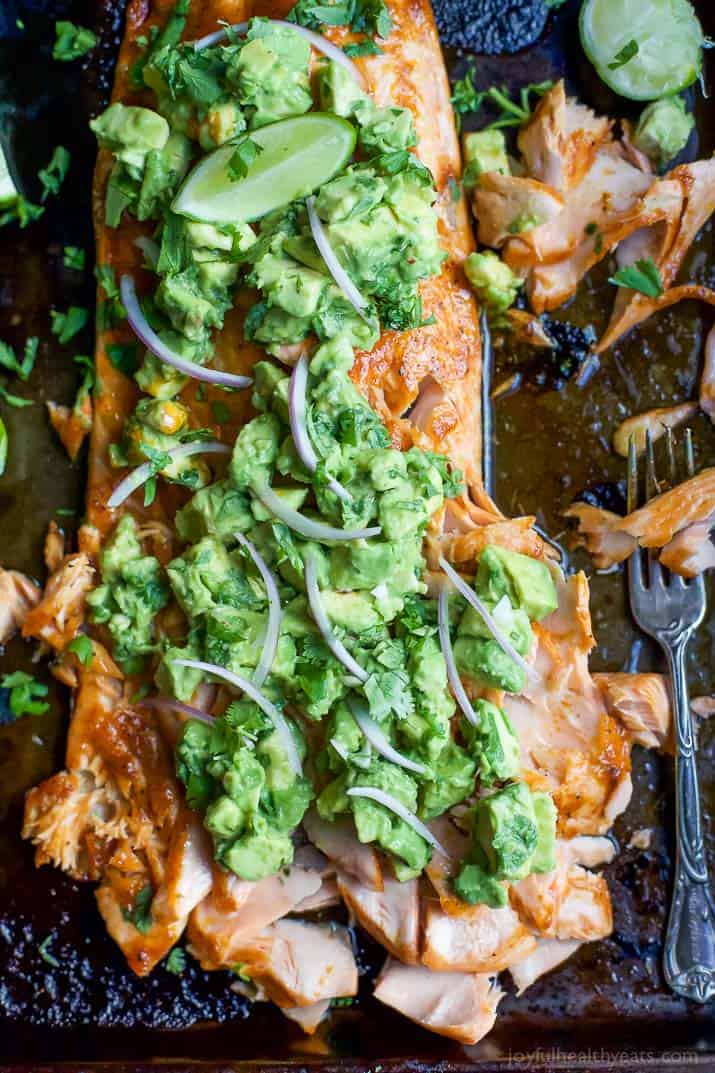 Ingredients
1.5lb. salmon filet
1/2 teaspoon garlic powder
1/2 teaspoon smoked paprika
1/2 teaspoon ground cumin
1 tablespoon honey
1 tablespoon olive oil
4 avocados, diced
1/3 cup fresh cilantro
1/2 tablespoon red wine vinegar
2 tablespoons lime juice
1/2 teaspoon red pepper flakes
1 garlic clove, minced
salt to taste
garnish with sliced red onion
Instructions
Preheat oven to 350.
Pat salmon dry.
In a small bowl, add garlic powder, smoked paprika, ground cumin, honey, and olive oil.
Rub the season blend on the flesh side of the salmon. Place on baking sheet skin side down.
Bake for 15-18 minutes, until the flesh flakes off with a fork.
Remove from oven and let rest.
In a small bowl, add avocado, cilantro, red wine vinegar, lime juice, red pepper flakes, garlic clove, and salt to taste.
Top the salmon with with avocado salsa and garnish with red onion. Serve!